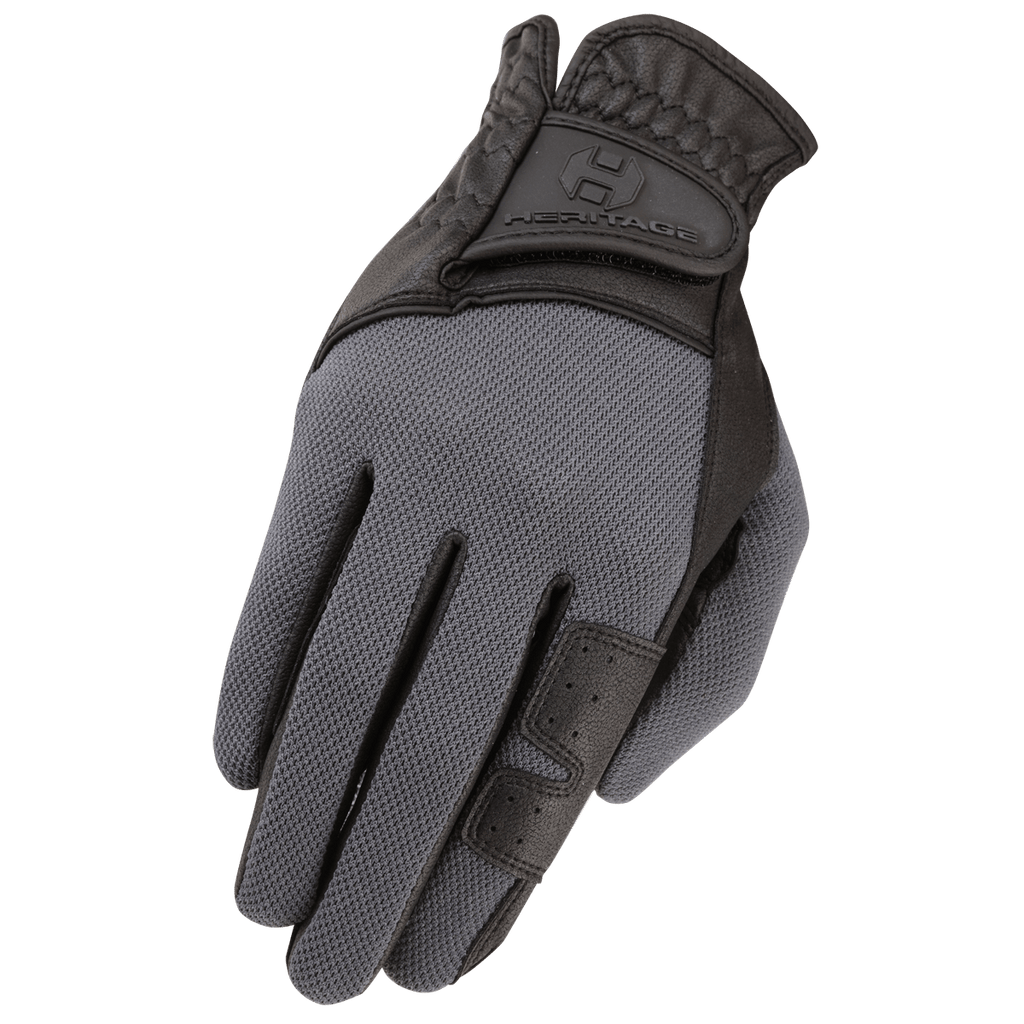 Heritage Gloves

X-Country Glove

$15.18 $37.95

The X-Country glove was developed to meet the high level of competition use for Eventing and Endurance riders.
This glove has excellent grip on the reins and a breathable mesh material on the back for ventilation on the Cross Country course or out on the trail.

Stretchable mesh panel across the back of the hand and fingers provides a comfortable fit.
Double stitched critical outward seams.

Patented Rein Cut™ design us patent number 7,281,275.

Exclusive nappa grip synthetic grain leather construction.
Nappa grip has a buttery soft feel and is designed to be breathable and permeate the perspiration from your skin out.

Adjustable strap.

A second layer of protection added to thumb and index finger

Color: Black/Grey

is back-ordered. We will ship it separately in 10 to 15 days.

Please see our Returns & Exchanges Policy Here before purchasing.