Our Story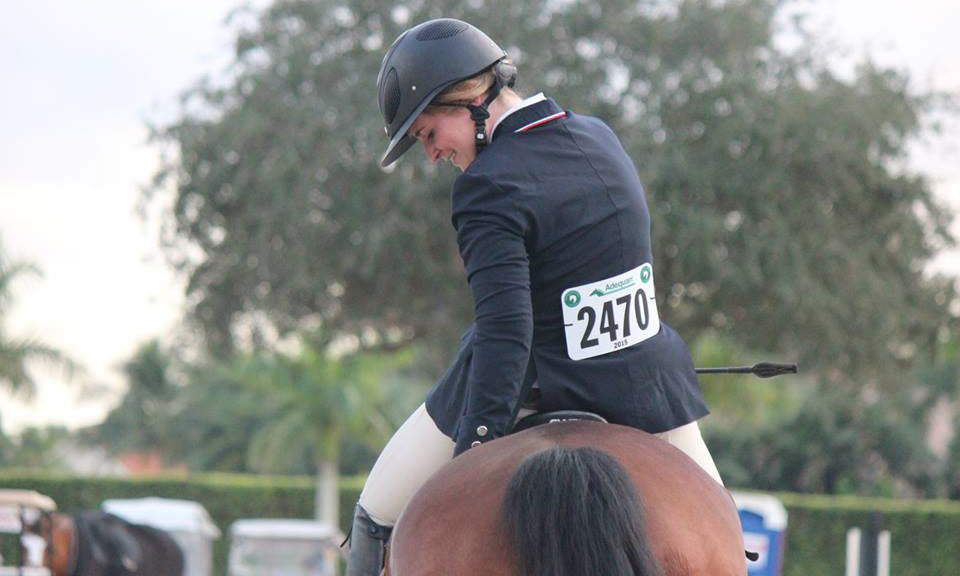 The Polished Rider began with Sarah Meyer—THE Polished Rider herself—and her love affair with the elegance of equestrianism. An accomplished horsewoman with an eye for detail, Sarah was frustrated by her lack of choice in beautiful, yet practical riding clothes that would elevate her look and highlight her skill in the ring.
So Sarah set out to solve the problem—not just for herself, but for her fellow riders, and for women enthralled with the time-honored look of equestrian chic.
The Polished Rider is the only choice for modern women with classic taste. From boots to jodhpurs, jackets to jewelry, Sarah hand-selects pieces inspired by classic equestrian style. Whether you ride horses or want simply to express your inner equestrianista, ours is the wardrobe of champions.
---
The Polished Rider
---
"I'm not quite sure what came first -- my love of horses or my love of fashion, however, both have shaped my life in more ways than I can count. At the age of 7, I received my first horse, Napoleon, a beautiful, gray pony with a sweet, but spunky demeanor. Let's just say I feel he found joy in attempting to throw me off a time or two. His attitude on life remained a prominent theme in mine, helping shape the type of brand I'd soon create.
Not long after graduating from Texas A&M University with a major in communications and journalism, I realized that my heart was in fashion and my soul was in riding, rather than writing.
That's when The Polished Rider was born. Ever since, I've strived to create a brand that allows customers a chance to feel fashionable and confident on and off the horse, in and out of the arena." - The Polished Rider.
---
Our Brand
---
Perfect for the woman of elegance and timeless equestrian style, The Polished Rider is the luxury of choice among all because, like all true classics, our stylist curates a selection of merchandise perfectly suited for the look of success and confidence.
The Polished Rider is the only destination for women who appreciate exquisite detail and a personalized shopping experience. Unlike equestrian outlet stores, The Polished Rider hand-picks each item for sale on the website, giving each customer a chance to be and feel confident and polished.
The Polished Rider arose from a longing for elegance in the sartorial expression of the sport we most adore. Our calling is to perfect the look of equestrian fashion. Our inspiration is the timeless refinement of days gone by. Our aesthetic answers modern needs with classic style, elevating a skilled horsewoman into a higher plane of refinement and performance.
We are not for the woman who merely loves horses—we are for the woman who lives them.
---