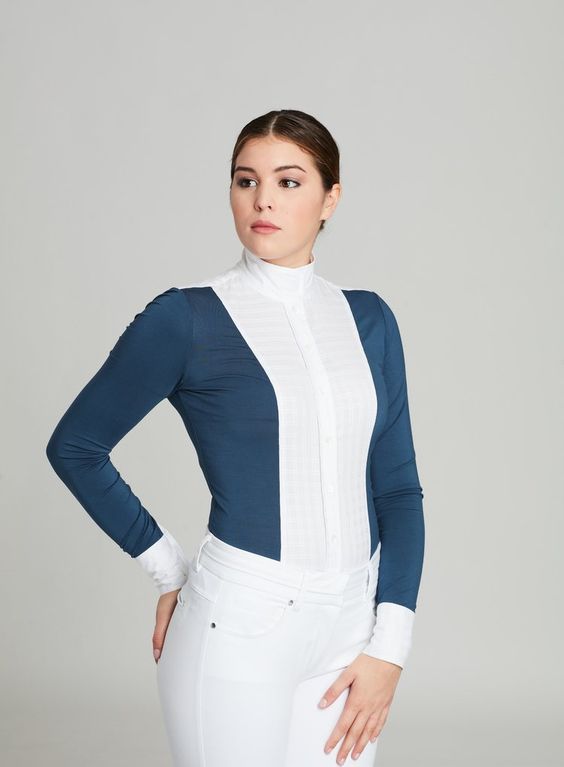 Le Fash

White Tonal Plaid Open Placket

$78.00 $195.00

The ultimate riding shirt and button down combining a traditional equestrian look with a modern fit and feel. Featuring our signature color block panels & standard convertible collar with hidden magnetic closure. Collar opens clean for a fashion cross over. Egyptian Cotton is strategically placed in areas that are visible under a hunt coat. Bamboo stretch side panels and sleeves provide technical performance, maximum comfort & complete mobility in a cool, color block, tailored silhouette. The ultimate equestrian lifestyle shirt. 
White Buttons
Modern, tailored fit featuring longer shirt tails and sleeves
Maximum comfort and mobility with our Bamboo/Spandex knit.
Moisture wicking, breathable, temperature regulating, anti-bacterial and anti-static.
Notched, double button cuff
Hand/Machine wash gentle in cold with mild soap. Dry Flat. Self: 100% Egyptian Cotton Combo: 95% Rayon from Bamboo / 5% Spandex

is back-ordered. We will ship it separately in 10 to 15 days.

Please see our Returns & Exchanges Policy Here before purchasing.