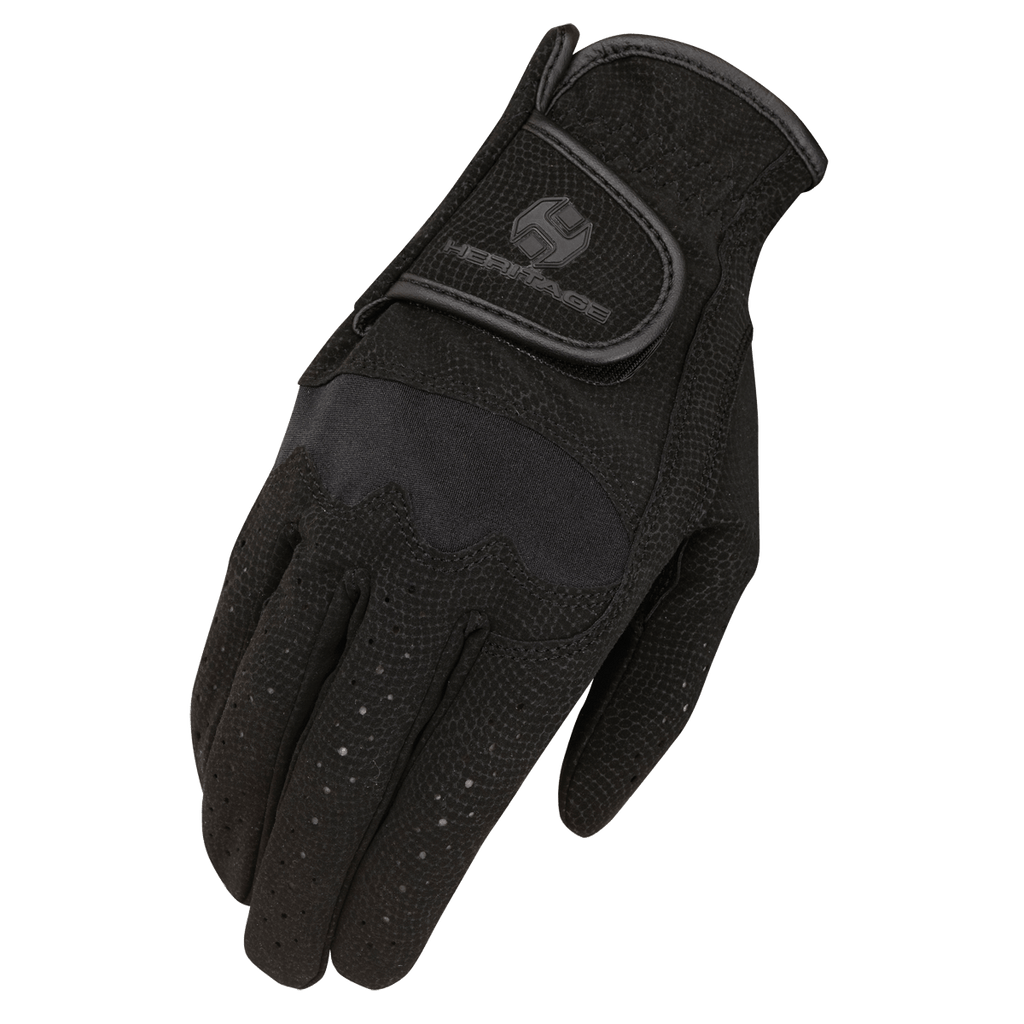 Heritage Gloves

Spectrum Show Glove

$14.38 $35.95

The Heritage Spectrum Show glove offers a comfortable custom fit with our stretchable flex panel across your knuckles and adjustable stra

p

closure.
This glove is also made with our exclusive Heritage breathable "Spectrum Suede" synthetic suede leather, which helps to increase your sensitivity control and grip of the reins.

"Spectrum Suede" is designed to be breathable and permeate the perspiration from your skin out at the same time maintaining a perfect grip.

This special material is also machine washable.





Patented Rein Cut™ design us patent number 7,281,275.

Breathable "Spectrum Suede" synthetic suede leather.
Double

stitched critical outward seams.

Stretchable flex knuckle panels for comfortable fit.

Adjustable strap clos

ure.

is back-ordered. We will ship it separately in 10 to 15 days.

Please see our Returns & Exchanges Policy Here before purchasing.