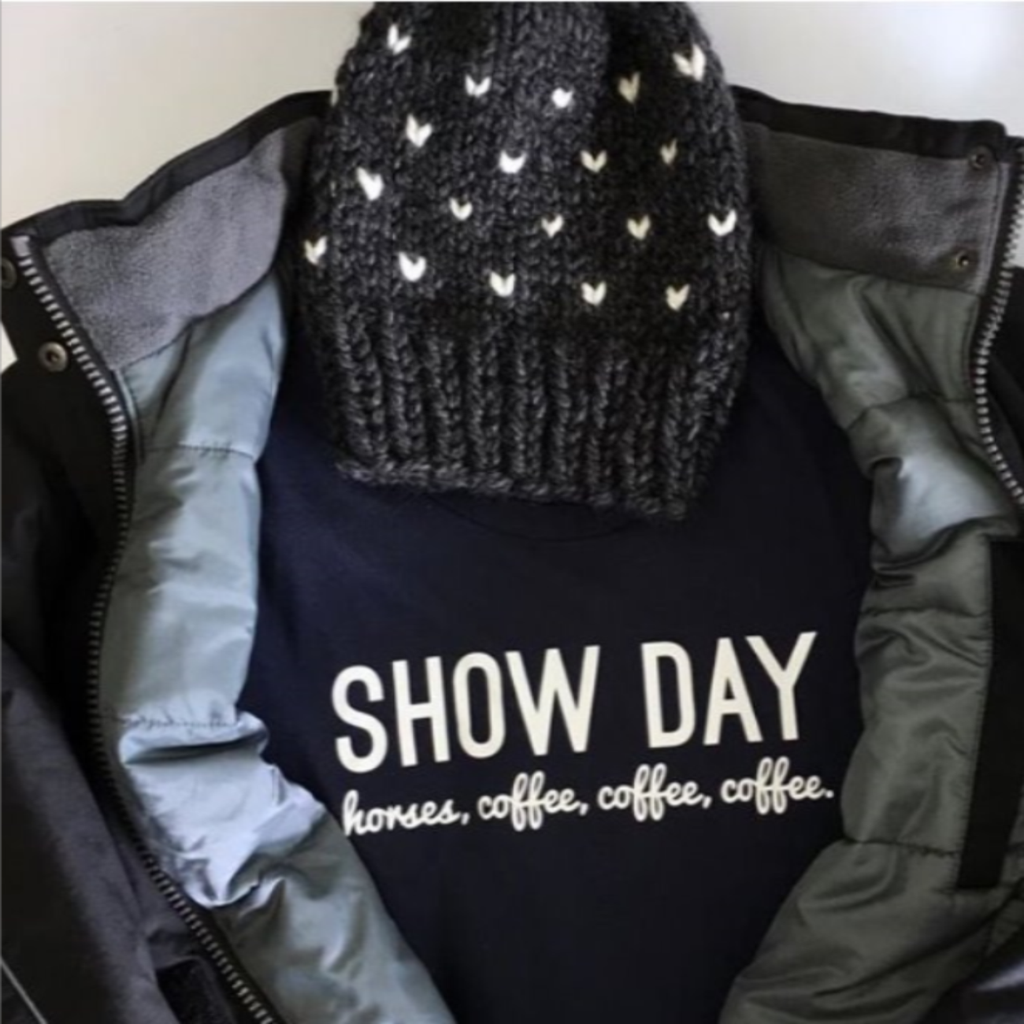 Gray & Co Designs

Show Day Tee

$8.80 $22.00

A soft fitted t-shirt with our original SHOW DAY design.

"Horses, coffee, coffee, coffee." Yep, sounds like show day.

Ladies' sizing.

Hat and jacket sold separately.

is back-ordered. We will ship it separately in 10 to 15 days.

Please see our Returns & Exchanges Policy Here before purchasing.