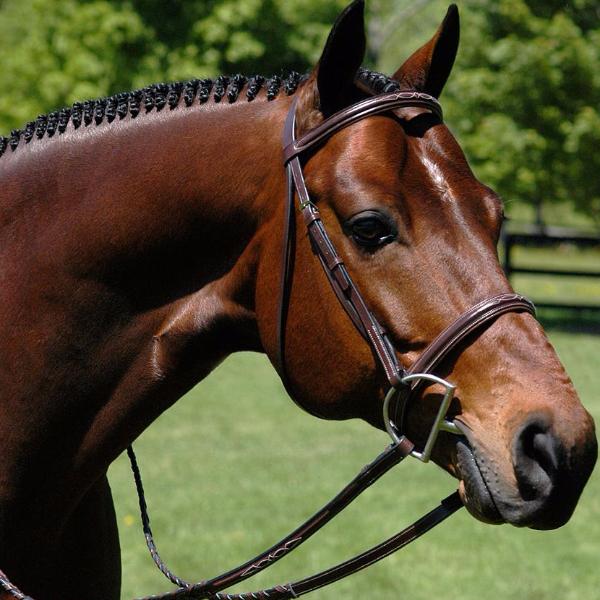 Polished Rider

Heritage Padded Fancy Stitch Bridle

$260.00 $650.00

The same exquisite look and superior quality of our Heritage Bridle line now available with padded brow and noseband. Beautiful off-white fancy stitching complements the raised, rich Australian Nut colored English leather. Complete with raised, fancy sewn laced reins.

is back-ordered. We will ship it separately in 10 to 15 days.

Please see our Returns & Exchanges Policy Here before purchasing.